Christmas isn't too far now and what better to celebrate it with new makeup designed for the holiday season. The new Holiday Collection is designed with Candle night in mind, and this range captures the warm essence of the festive season through a variety of colours. This limited-edition collection is expected to fly off shelves really quickly! The collection includes an 8-pan eyeshadow palette in autumn-winter hues. There is also a quad with rich colour tones and 2 gorgeous lipsticks in fuchsia and orange shades.
Eyeshadow Compact 102 (Limited Edition)
This eight-shade palette contains four ultra-smooth matte shades, two pearlescent shades, and two glimmering metallic shades. The shadows can be used together to create a variety of looks from subtle and natural to boldly festive and fun.
I really love the colour selection in this palette. The left side can be used to create a very sophisticated day time look while the right shades can be used for a playful sultry look. The shades can be mixed from both left and right or a quad from the centre can be used to create a variety of eye looks.
The pigmentation is impressive like always and the eyeshadows blend very well. I noticed that the texture of the eyeshadows is very soft and they do not look powdery or patchy on the skin. There is no fall-out experienced with these and the eyeshadows didn't crease even without any primer.
Designing Colour Eyes 127 FUKAKAZARI (limited edition)
Adorn your eyes with this festive, yet elegant and wearable palette. It combines a colourful touch with the deep green and cherry shades, for a chic winter look.
Ah, what a beautiful fall colour palette this is! Tones of cherry and Christmasy blue-tone shade makes it a perfect cool tone palette for the holiday period. I love a good mix of matte and shimmer allowing a variety of looks with this little quad.
Again there is no compromise on the pigment and the shadows blend like a dream. The shimmer is very fine and can be packed easily on the lids for a punch.
Pure Color Blush 117 KAGAYAKIZOE (limited edition)
A soft pink with a hint of champagne for a wet look finish. This will truly bring out the spirit of the party season to your makeup. This blush has slight peachy tones that look absolutely stunning and flattering on all skin tones.
As you can see, the blush is super pigmented and it has a beautiful sheen as well. This blush gives a healthy flush to the cheeks and doesn't fade as the day progresses. Suqqu blushes are some of my faves so far!
Velvet Lipsticks 101 KAGEDAIDAI (limited edition)
A new formula for SUQQU, this lipstick has a soft application that leaves lips nourished with a chic, velvet finish. This is a perfect statement orange shade for parties.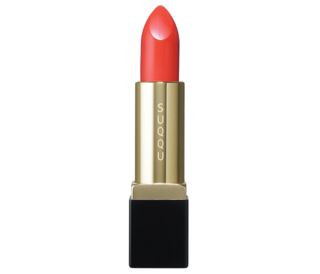 101 KAGEDAIDAI
An orange with a neutral undertone to suit every skin tone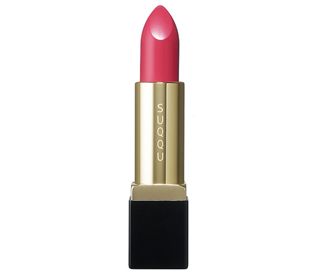 102 BENIKINU
A cherry pink with a subtle blue undertone for a festive look. A flirty pink shade making a statement at parties.
Overall the collection is very beautiful and the shades are appropriate for the holiday season. This collection is exclusive to the UK only and will fly off shelves quickly. The collection is now available online at Selfridges and Harrods as well as at the following stores:
Selfridges Oxford Street
Selfridges Birmingham

Selfridges Manchester Exchange
Harrods
Fenwick Bond Street
Will you be picking up anything from the collection? Let me know in the comments below.
Until next time, Ashh xo
Disclaimer: This post features gifted items. Opinions are my own and unbiased.